Posts for category: Uncategorized
By Richard G Mark DDS
February 09, 2019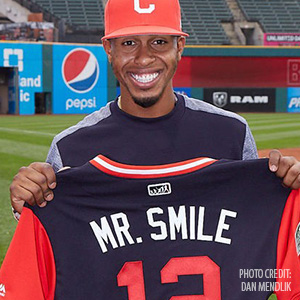 At the first-ever Players Weekend in August 2017, Major League Baseball players wore jerseys with their nicknames on the back. One player — Cleveland Indians shortstop, Francisco Lindor — picked the perfect moniker to express his cheerful, fun-loving nature: "Mr. Smile." And Lindor gave fans plenty to smile about when he belted a 2-run homer into the stands while wearing his new jersey!
Lindor has explained that he believes smiling is an important part of connecting with fans and teammates alike: "I've never been a fan of the guy that makes a great play and then acts like he's done it 10,000 times — smile, man! We've got to enjoy the game."
We think Lindor is right: Smiling is a great way to generate good will. And it feels great too… as long as you have a smile that's healthy, and that looks as good as you want it to. But what if you don't? Here are some things we can do at the dental office to help you enjoy smiling again:
Routine Professional Cleanings & Exams. This is a great place to start on the road toward a healthy, beautiful smile. Even if you are conscientious about brushing and flossing at home, you won't be able to remove all of the disease-causing dental plaque that can hide beneath the gum line, especially if it has hardened into tartar, but we can do it easily in the office. Then, after a thorough dental exam, we can identify any problems that may be affecting your ability to smile freely, such as tooth decay, gum disease, or cosmetic dental issues.
Cosmetic Dental Treatments. If your oral health is good but your smile is not as bright as you'd like it to be, we can discuss a number of cosmetic dental treatments that can help. These range from conservative procedures such as professional teeth whitening and bonding to more dramatic procedures like porcelain veneers or crowns.
Tooth Replacement. Many people hide their smiles because they are embarrassed by a gap from a missing tooth. That's a shame, because there are several excellent tooth-replacement options in a variety of price ranges. These include partial and full dentures, bridgework, and dental implants. So don't let a missing tooth stop you from being Mr. (or Ms.) Smile!
If you'd like more information about oral health or cosmetic dentistry, please contact us or schedule an appointment for a consultation. You can also learn more by reading the Dear Doctor magazine articles "Beautiful Smiles by Design" and "The Impact of a Smile Makeover."
By Richard G Mark DDS
November 08, 2017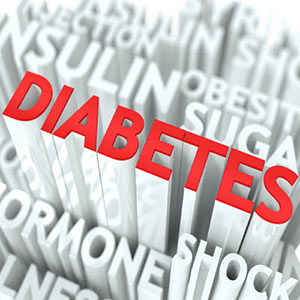 People with diabetes have special concerns when it comes to dental care. In fact, 1 in every 5 cases of total tooth loss is linked to this widespread health condition. November is National Diabetes month, so it's a good opportunity for us to answer some frequently asked questions about oral health and diabetes.
Q. Can I get a dental implant to replace a missing tooth even if I have diabetes?
A number of studies have shown that people with diabetes can be good candidates for dental implants, but there are some concerns regarding dental implant treatment, which involves minor surgery. Wounds tend to heal more slowly in people with diabetes, who are also more infection-prone than those without diabetes. In diabetic individuals with poor glucose control, research has also shown that it takes longer for the bone to heal after implant placement. We will take these (and other) factors into account when planning your implant treatment. However, in many situations even poorly controlled diabetes does not necessarily preclude dental implant treatment.
Q. I've heard people with diabetes have a higher risk for gum disease. Is that true?
Yes. Research shows that people with diabetes are more susceptible to periodontal (gum) disease, especially when their diabetes is poorly controlled. The reverse is also true: untreated periodontal disease can worsen blood sugar levels. So it's important to manage both of these inflammatory conditions. If you notice the early signs of gum disease, such as inflamed or bleeding gums, please bring this to our attention. Early gum disease (gingivitis) is much easier to treat than more advanced forms—which can eventually lead to tooth loss.
Q. If I have diabetes, how can I protect my oral health?
Keep doing your best to control your blood sugar levels with exercise and a healthy diet—and stick to an effective daily oral hygiene routine, which includes both brushing and flossing and coming in for regular dental checkups and cleanings. Make sure to let us know what medications you are taking and update us on any changes. If you notice any mouth sores, swelling or inflammation, bring this to our attention as soon as possible.
If you have additional questions about diabetes and oral health, please contact us or schedule an appointment for a consultation.
By Richard G Mark DDS
September 16, 2014
Dental Crowns Promise Protection
When dealing with tooth damage, you want a treatment that will offer superior protection.

If you're one of the countless individuals dealing with serious dental decay or have a fractured tooth, you may need to adorn your damaged tooth
with a dental crown. Crowns have been the primarily treatment option for years. This tooth-shaped cap is placed over the top of your tooth to hide imperfections and restore function. Crowns take on multiple roles including,

- Holding together a cracked tooth

- Holding a bridge in place

- Replacing severely stained or misshapen teeth

- Replacing decaying or broken teeth

Dental crowns boast many advantages for your smile:

- It can restore your tooth's function

- It's fabricated to look just like a natural tooth so no one will know you're wearing a dental crown

- It can be used to hide aesthetic flaws (no more cracks and chips!)

- You'll be able to enjoy all your favorite meals again without having to fight through it

- You can feel comfortable and confident smiling again in front of friends, family and coworkers.

The Dental Crown Procedure

So why might you need a dental crown? Your Independence, MO dentist probably recommended a dental crown if your tooth has some serious damage, enamel erosion or if teeth grinding has compromised your tooth's original structure. When you come in for your dental crown procedure, here is what you can expect:

While the procedures themselves aren't too time-consuming, expect to visit our dental office twice before you get your crown. At your first appointment, your dentist will shave down your natural tooth to make room for the dental cap. We will then make impressions of your tooth and send this information to a lab to fabricate your specially made crown. In the meantime, we will fit you with a temporary one until your permanent crown is ready.

Your dental crown will mostly likely be ready within a week or two. At your second visit, we will check to make sure that the crown fits your smile in shape, bite and color. Then, we will specially cement your beautiful new crown to your damaged tooth to restore it. Most patients don't notice any discomfort or sensitivity during this procedure (this is especially true if you've had a root canal prior).

If properly cared for, your dental crown can last years. Remember to treat your crown no differently than a regular tooth (brushing and flossing regularly) and you'll be enjoying a brand new smile for many years to come.

If you think dental crowns could improve your smile, then give us a call. We would be happy to check out your smile and see if crowns are the answer. Let's get you that smile you deserve!